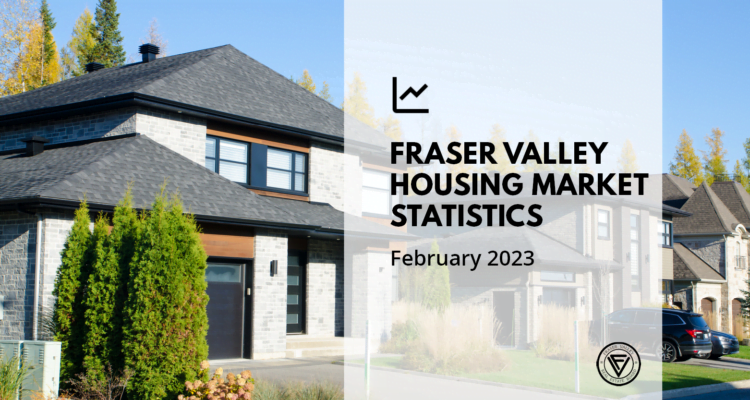 The Fraser Valley Real Estate Board (FVREB) has reported signs of stability in the real estate market, creating opportunities for home buyers and sellers. After almost a year of consecutive month-over-month decreases, house prices in the Fraser Valley have shown a slight but positive bump in February. Sales have also increased, recording their first monthly gain since October, although still below normal levels.
According to the FVREB, the real estate board processed 898 sales on its Multiple Listing Service® in February, marking an increase of 43.5% over January. However, this number is only half as many as were recorded a year ago. Additionally, new listings in February were up 5.7% over the previous month, at 1,938, but 48.2% lower than the same time last year. Active listings also increased, growing by 7.0% over January and by 16.3% over February 2022.
Despite the relatively flat composite Benchmark price of $946,700 in February compared to January, the market has reversed its price slide since April 2022. This is a positive development, although the prices are still lower than the record prices posted in 2022. Nevertheless, they remained more than 36% higher than pre-pandemic prices in February 2020.
The market's recent stability and positive signals suggest a growing consensus that a pause on rate hikes is imminent. Sandra Benz, President of the Fraser Valley Real Estate Board, noted that the level of uncertainty regarding rates and prices has negatively impacted inventory and kept many clients on the sidelines. However, with the positive signals from the market, families now have something to build on and plan for. As this starts to happen, sales are expected to pick up slowly but steadily heading into spring.
The market is considered in balance when the sales-to-active listings ratio is between 12% and 20%. With a ratio of 20%, the overall market was in harmony once again. However, the ratio for townhomes was higher at 36%, indicating a seller's market for this category. This means that there are solid opportunities for properties that are appropriately priced, and investing in the expertise of a professional REALTOR® should be the first decision buyers and sellers make to ensure the best local strategies before jumping back into the market.
The FVREB also reported that properties spent between 7 and 12 fewer days on the market compared to last month, another sign that the market may be picking up. Across the Fraser Valley in February, the average number of days to sell a single-family detached home was 36 days, while a townhome took 33 days to sell, and an apartment took 32 days to sell.
Overall, the signs of stability in the Fraser Valley Real Estate market have created opportunities for home buyers and sellers. While there are still challenges to overcome, such as the ongoing impact of the pandemic and the uncertain rate environment, the market is on track to re-establish a level of stability, which is encouraging for both the demand and supply sides.