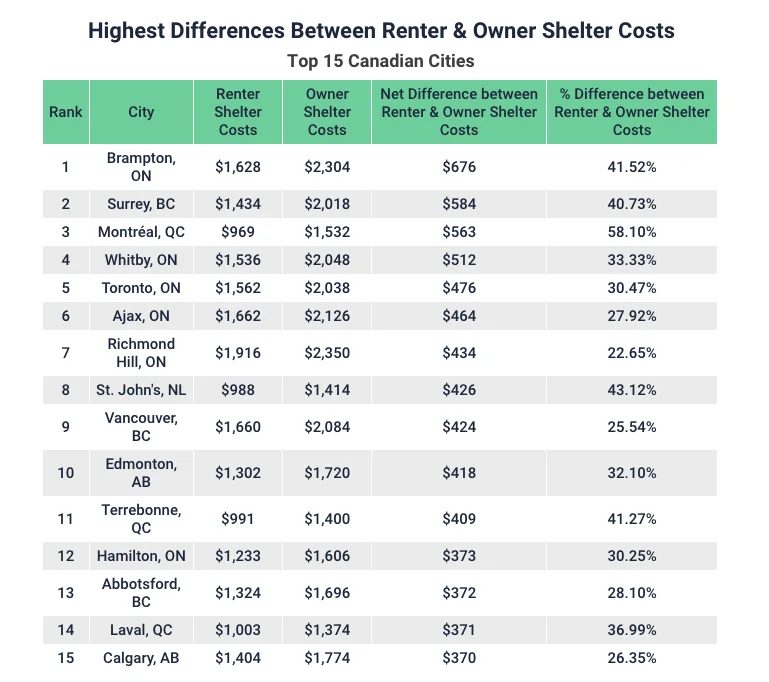 According to new research from Point2, the average Canadian homeowner is spending 24% more on monthly shelter costs than renters. This puts pressure on household budgets, as rising housing expenses are becoming increasingly difficult to manage.
The benefits of owning a home, such as being a long-term investment, may be offset by the added responsibilities of property taxes, condominium fees and mortgages. Renting, on the other hand, is traditionally seen as a more affordable option with less responsibility. The company is analyzing Canada's 50 largest cities to determine how housing costs are affecting both owners and renters.
The number of homeowners in the country is almost double that of renters, making up more than 66% of the population. However, data from the latest census shows a decline in the homeownership rate in Canada. Additionally, the number of Canadians renting their homes is at an all-time high, indicating that homeownership is becoming increasingly out of reach.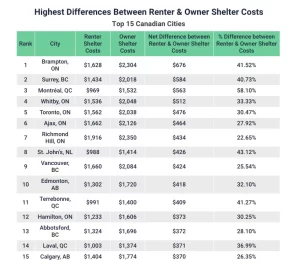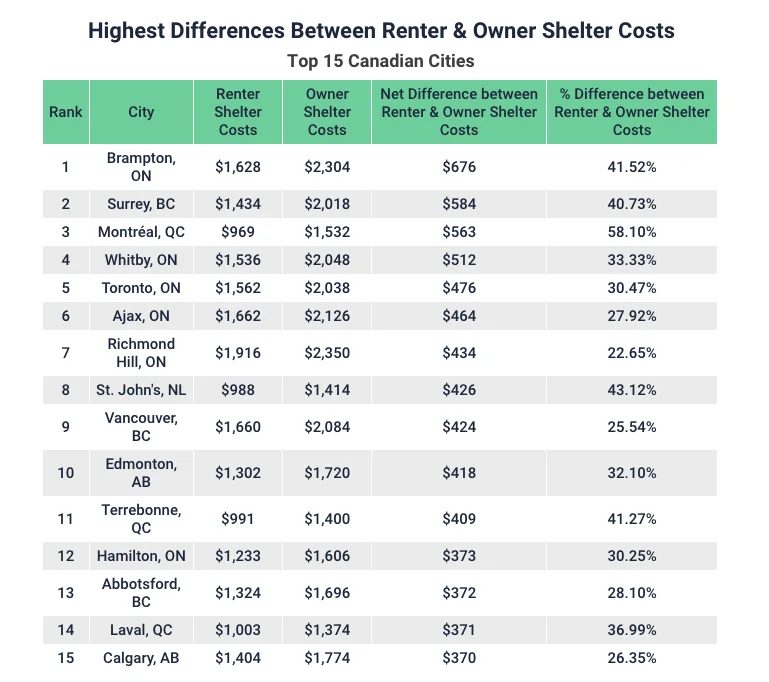 High prices and market volatility are some of the reasons why more Canadians are opting to rent rather than buy. On average, renters spend $289 less on shelter expenses than owners. According to Point2, 79% of Canadian households spend less than 30% of their income on shelter-related costs.